Client: AkzoNobel
For several years we provided AkzoNobel (a worldwide leader in paints, coatings and specialty chemicals, headquartered in the Netherlands) with carefully branded conceptual and visual support for their annual leadership conferences.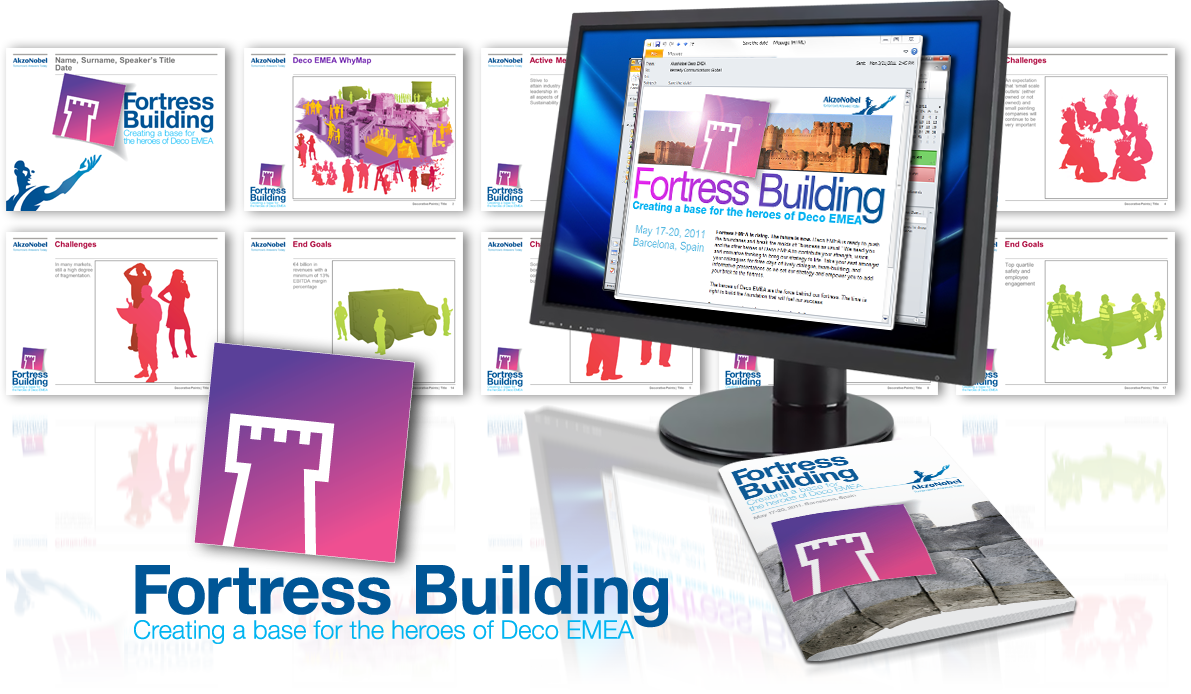 Momentum-building Campaign
In the face of a continuing economic slowdown across Europe, AkzoNobel enlisted Kennedy Global to help engage their workforce through transparent communications of their revised business strategy to be rolled out for their 2011 conference in Barcelona, Spain.
Our proposed solution included a presentation of their business goals primarily through visual strategy mapping, and a graphic theme design to serve as a rallying point for the initiative. We also supported this effort with intranet and printed materials to be made available to all employees, including those without direct intranet access in the field.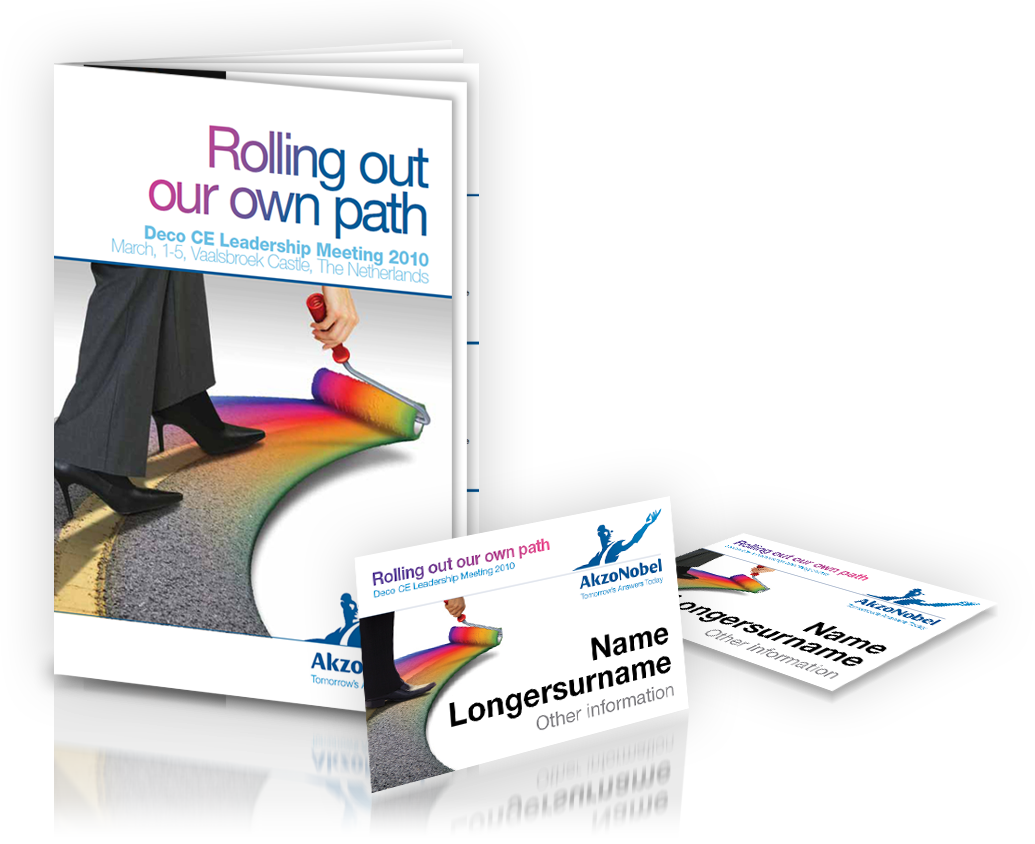 Annual Summit Theme
Tasked with developing a theme for their 2010 Summit meetings, Kennedy Global's role was to provide a strategically appropriate event name (with rationale) and visual elements to contribute to the theme and promotional communications leading to the event on a very short timeline. Additional project elements included theme integration strategy and a participant workbook template to support the event both tactically and thematically.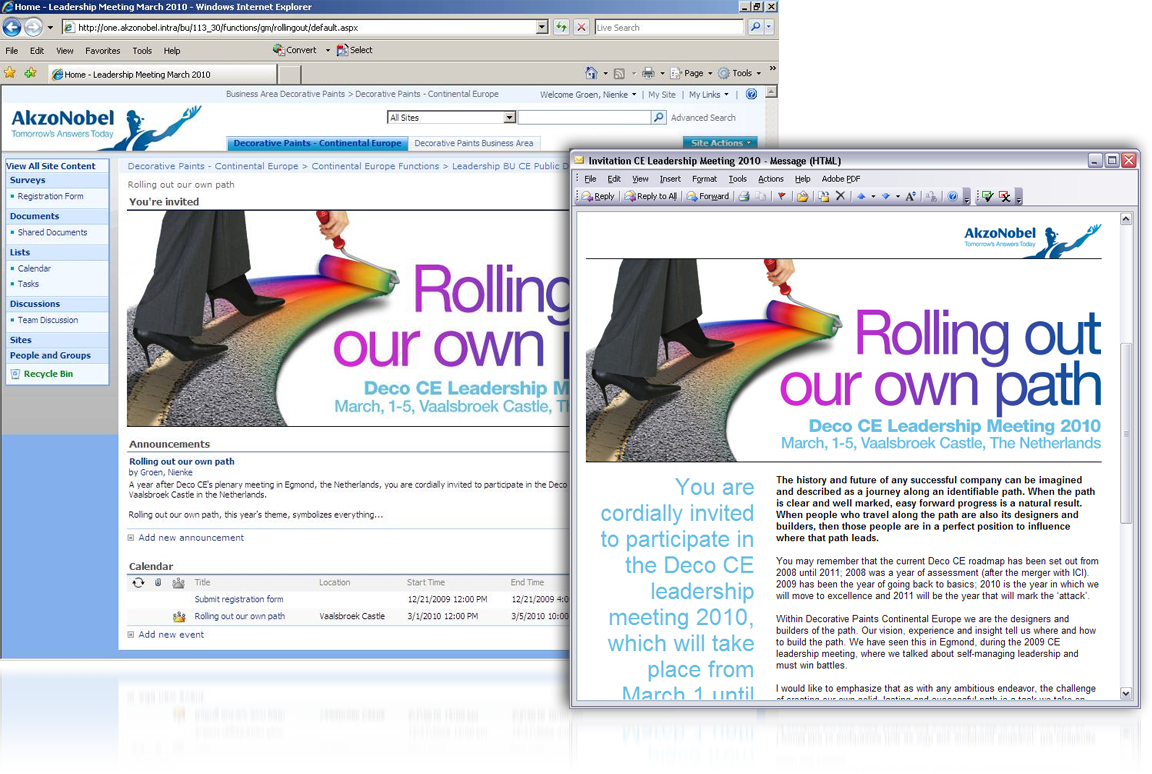 Key directions from AkzoNobel regarding the event naming and visual center strategy included the goals of seamlessly dovetailing with overall AkzoNobel brand driver "Tomorrow's Answers Today." We also supported the mission of "Adding color to people's lives." It included the internal "Must Win Battles" campaign while also communicating a sustainable corporate policy position. All deliverables had to consider cultural implications for participants from multiple European countries.
The project also included designing a framework for their intranet site as well as templates for their related email information distributions for the conference…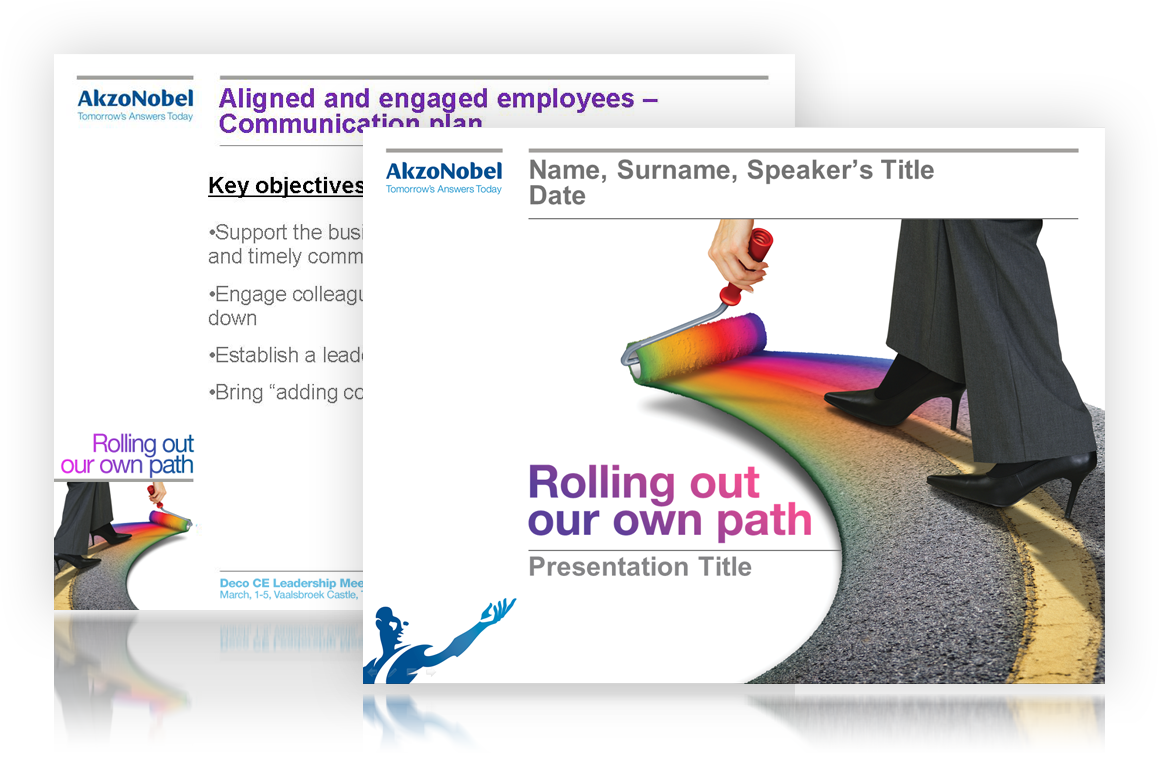 …along with presentation templates and other key communication elements.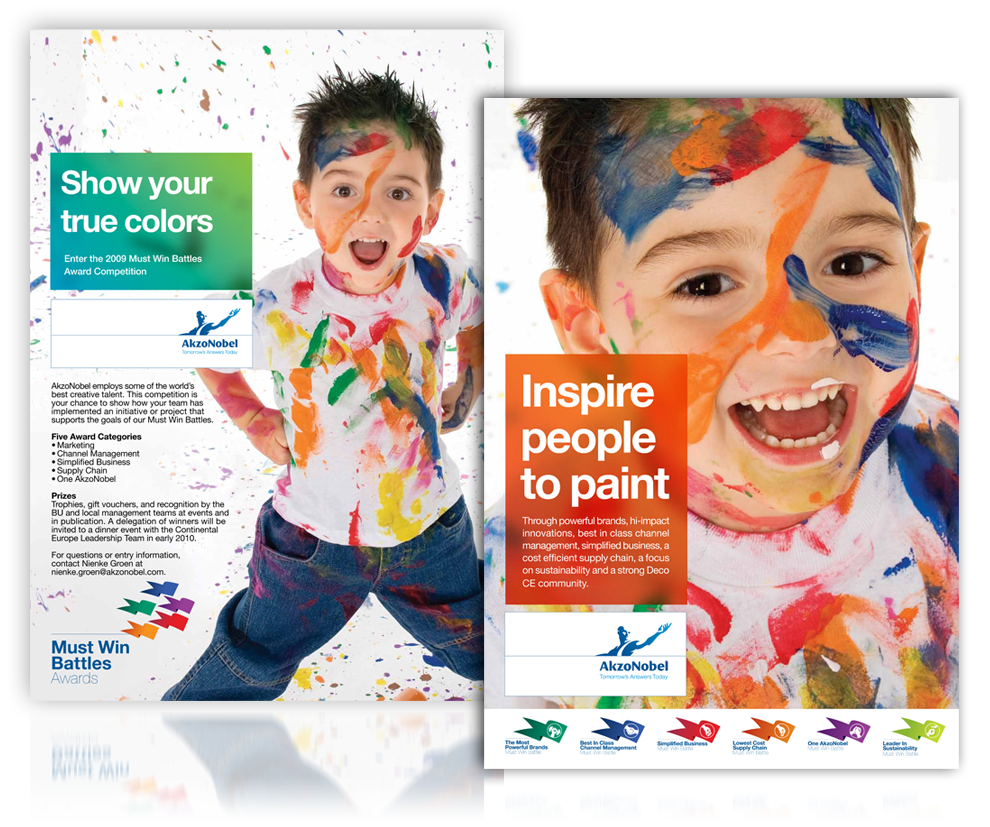 Corporate Motivation Campaign
The final element of the 2010 conference package was added to the project scope in the 11th-hour of the meeting preparations. We were asked to create support materials developed in poster form to support their "Inspire People to Paint" initiative to inspire sales staff and bolster domestic decorative coatings (paint stores) efforts.