Client: Aegon
Aegon is a multinational life insurance, pension and asset management company based in the Netherlands who sought our support for an annual management conference.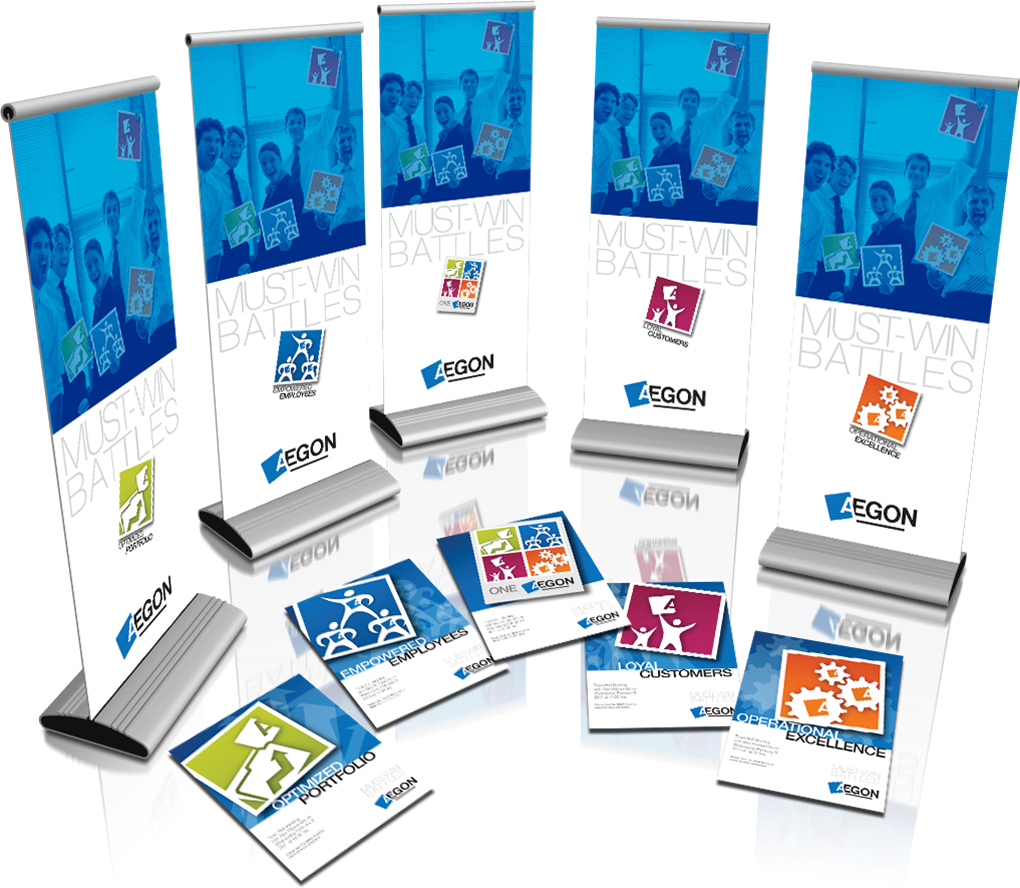 Brand Emphasis Support Campaign
A core element of the campaign was the development of visual materials that supported their "Must-Win Battles" rallying concepts. We developed the iconography and presented the concepts as a universally celebrated grass-roots effort to encourage rank and file employees to feel like an integral part of the initiative.
The large 6′ pop-up banners were part of a traveling display that was used in group presentation settings while the posters were intended to be left on-site as a reminder of the initiative.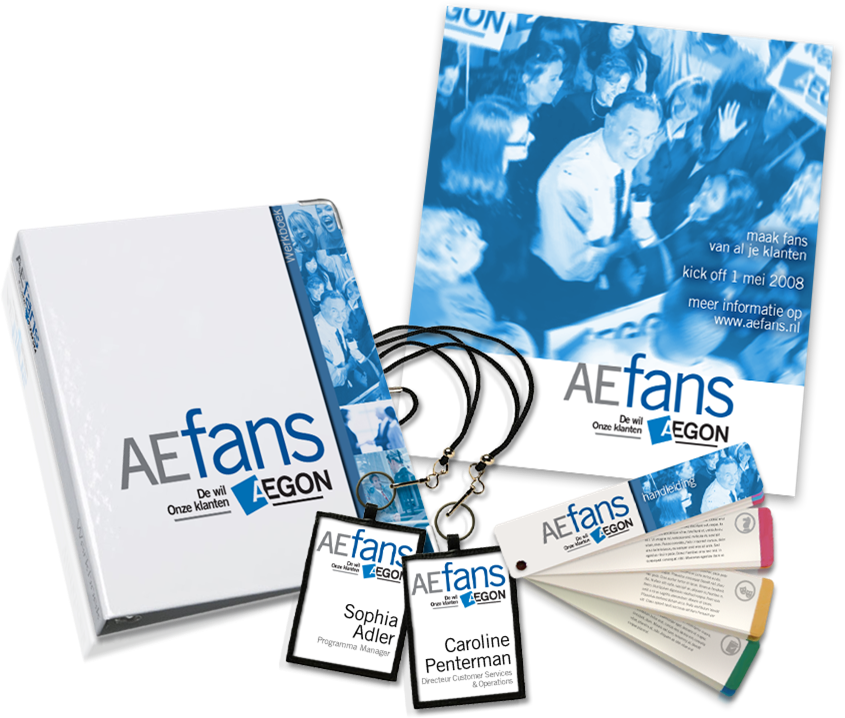 Executive Summit Support Materials
Additional materials were developed for related break-out sessions at regional meetings to support a sister effort to the Must-Win Battles. The Aefans effort was a morale-boosting campaign that positioned the main organization as a fan of the participants and field associates.