Client: University of Western States
Western States Chiropractic College carries the distinction of offering the second-oldest chiropractic degree program in the world. As they transitioned to university status and expanded their offerings to include satellite clinics and degrees in numerous additional fields of health studies and life sciences, they came to Kennedy Communications for support in establishing an expansive new brand.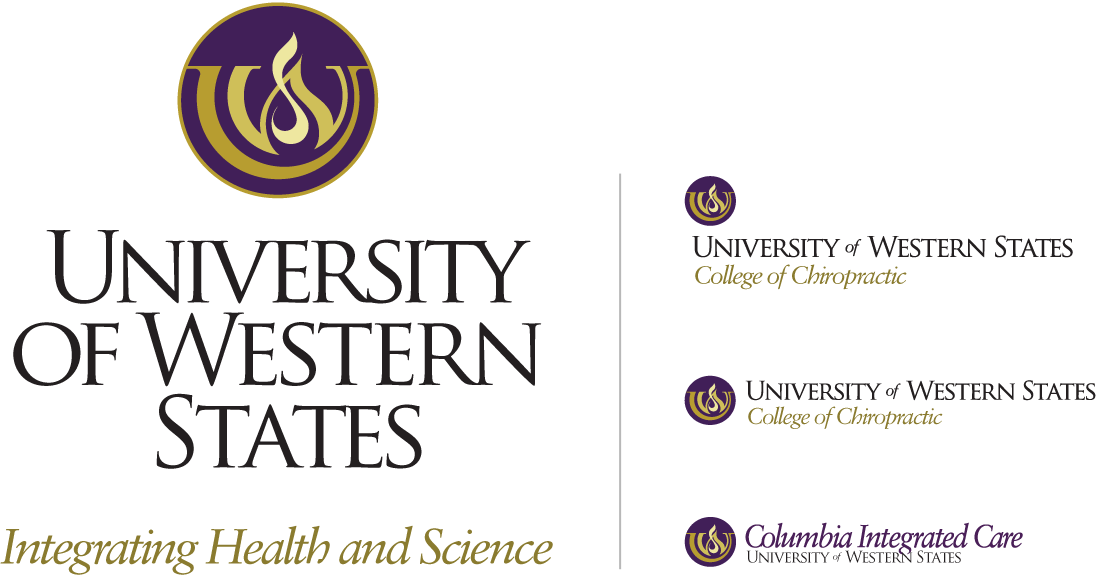 Logo/identity development
The UWS review committee had several requests at the outset of the branding project: They requested a visual reference to a "flame of knowledge" concept. Also, knowing that as with most other higher-education institutions, the most common reference to the brand would be its acronym, they wanted that incorporated as a principal design element.

Other design options included more obvious references to the "flame of knowledge" approach, leveraging hotter color combinations.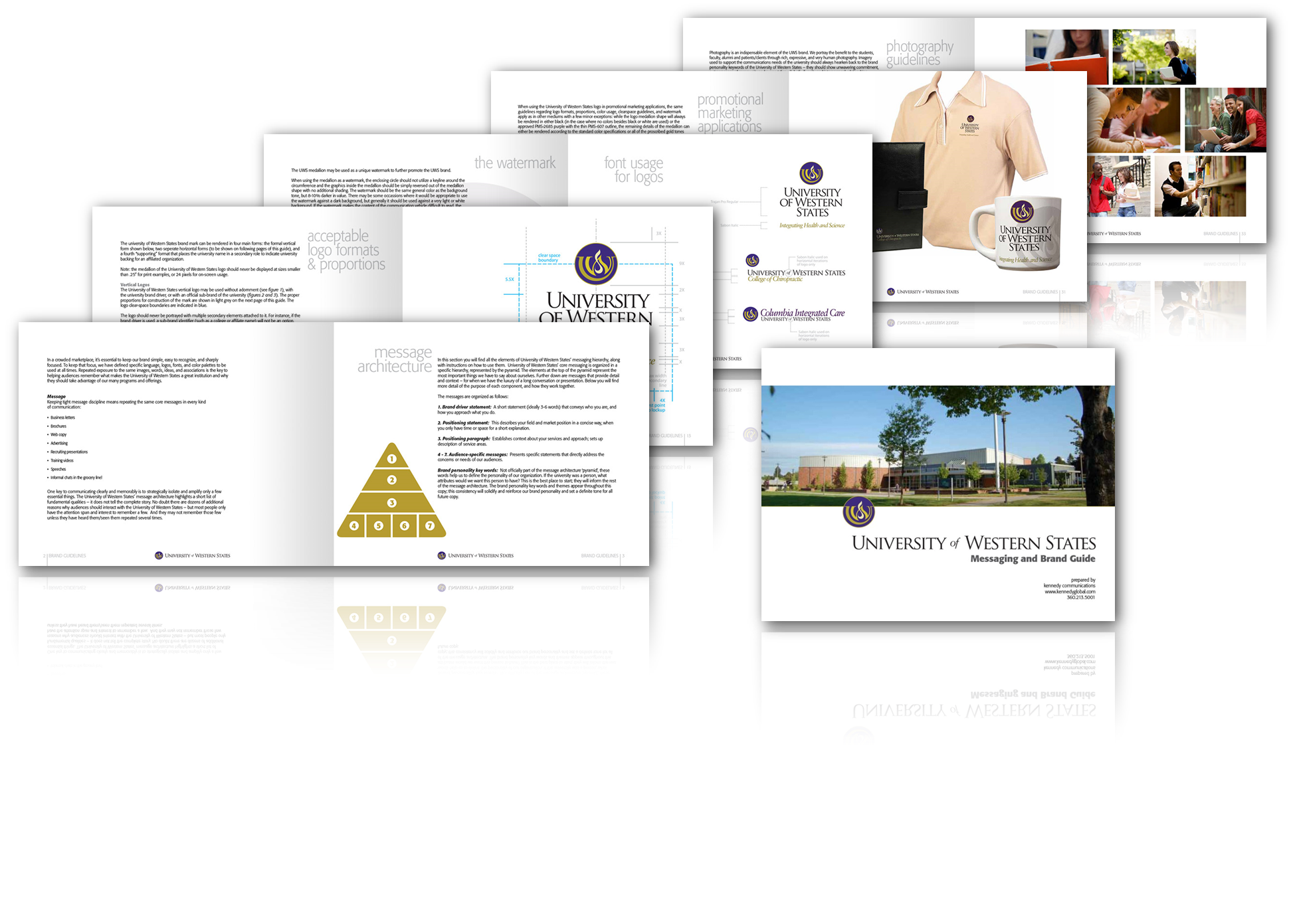 Message Architecture and Brand Guide
The UWS identity system also included information architecture and brand messaging targeted at several different audiences to ensure consistency in their communication efforts. We also included guidelines on elements such as brand personality keywords, affiliate organization logo arrangements, watermarks, photographic visual voice and promotional marketing materials.